Television drama does not always unfold on screen. There are plenty of times where a TV show has more drama off screen than on.
Each year is full of television shows making headlines for off-screen drama, and 2018 was no exception. In fact, some people know more about what is going on with a show behind the scenes than on the show's actual plotlines.
Related: Get CBS All Access via Prime Video Channels for Hit Shows, Exclusive Originals, & Live TV!
Cast members clashing, racist Tweets, harassment allegations, fat-shaming, sudden exits, and reboot backlash are only a few of the off-screen drama that was in the spotlight this past year.
And now our list of Shows with Unbelievable Off-Screen Drama in 2018! After you scroll the list be sure to share your thoughts with us in the comments section.
1.
Roseanne

Roseanne Barr's racist Tweet about Valerie Jarrett, a former senior advisor to President Barack Obama, caused the hit show to be abruptly canceled last May. The Connors spin-off was announced a month later, without Barr. Fans were outraged when the character of Roseanne was killed off by an opioid overdose. Although the ratings for The Connors have not been as successful as the Roseanne revival, it is still considered a hit for ABC.
2.
Lethal Weapon

Last spring after reports of Clayne Crawford's on-set anger issues surfaced, Warner Brothers fired him. Both Crawford and co-star Damon Wayans later spoke out about their hostile working relationship. There is no love lost between these two men. Instead of canceling the show, Warner Brothers brought in Sean Williams Scott to play opposite Wayans, in the new role of Wesley Cole. A week after the premiere of Season 3, Wayans announced he was leaving the show at the end of the current season.
3.
Grey's Anatomy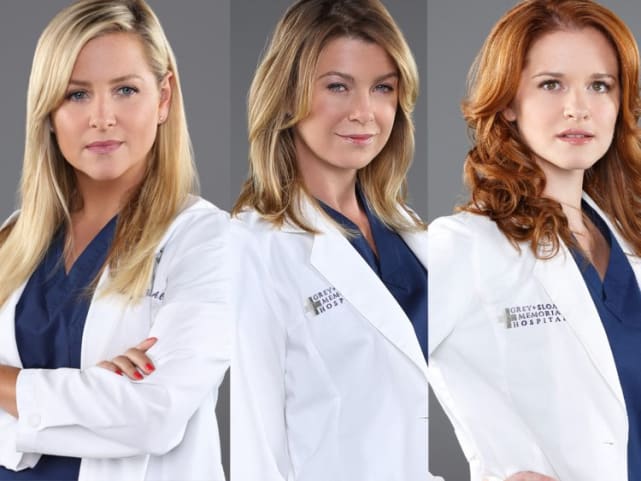 The news that Sarah Drew and Jessica Capshaw's characters would exit at the end of Grey's Anatomy Season 14 caused an uproar among fans. Showrunner Krista Vernoff explained letting the women go was strictly for storyline reasons. However, her explanation did not sit well with fans. They blamed Ellen Pompeo's hefty $20 million a year salary for as the real reason Drew and Capshaw were let go from the show.
4.
NCIS

Not long after original cast member Pauley Perrette's final episode, the actress took to Twitter to share why she chose to leave. Perrette did not name specific people, but she revealed the show was run by a "machine" that she referenced as "him." She also alluded to being physically attacked on set. CBS later confirmed that the previous year, Perrette came to them with a workplace concern. Rumors began circulating that the actress was speaking about actor Mark Harmon in her Tweets.
5.
The Ranch

Danny Masterson's firing from The Ranch has been front and center this entire year. Fans were outraged he was let go and vowed to boycott the show. Those who support his rape accusers bashed Netflix for airing episodes that featured the actor. Despite all the drama, The Ranch was renewed for Part 7 and 8, even before the episodes without Masterson aired. Fans were quick to point out that the newly released Part 6 took a dark turn and they blamed it on the absence of Masterson's character Rooster.
6.
Talking Dead

Chris Hardwick's ex-girlfriend, Chloe Dykstra, wrote an essay revealing she was once in an abusive and controlling relationship. Although she did not name Hardwick, sufficient details pointed to him being the ex in her piece. AMC immediately pulled him as host of the Talking Dead. Weeks later he was reinstated after AMC conducted an internal investigation. His return caused inner turmoil at the show. Co-executive producer Jen Patton and several other staff members quit in protest of his reinstatement.
Wait! There's more Shows with Unbelievable Off-Screen Drama In 2018! Just click "Next" below: