Another batch of 12 months has elapsed once again and, along with a lot of other things, there are a few relationships on TV birthed at some point this year that we desperately want to see expire along with the year 2018.  
Everyone enjoys a good love story, at whatever stage it is, but there are some couples who have done their best to make watching them and following their romance a painful experience, much less rooting for them. Not all on this list were that bad, some of them made the cut for vastly different reasons.
Related: Get CBS All Access via Prime Video Channels for Hit Shows, Exclusive Originals & Live TV!
Basically, this is our hit list of the 'ships we'd wish out of existence if we had a magic wand that bestowed reality-altering powers. So, here is our shortlist comprised of both fledgling and established 'Ships of 2018 we'd love to see wrecked.
As always, don't forget to chime in with your choice lovebirds of the year that you'd rather see apart than together. 
1.
Nick and Kayla (Tell me A Story)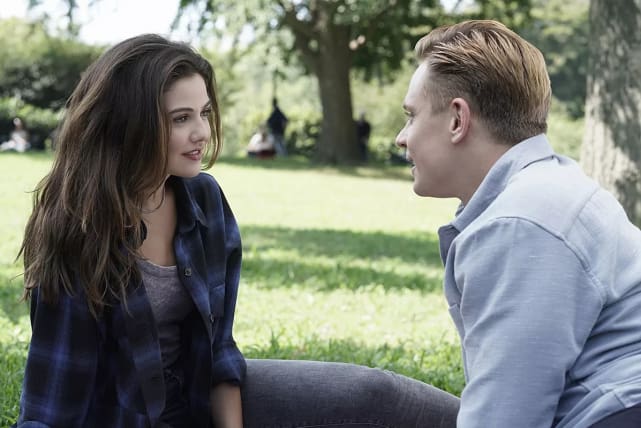 Another case in a long line of others that romanticize Student/Teacher relationships. Yes, they have chemistry and, yes, they are ridiculously attractive, but we don't want to see any more of that simply because the power dynamic is so lopsided, and the relationship predatory. He is literally the Wolf to her Little Red Riding Hood. Kayla probably needs to start dating guys her age, and Nick should find someone appropriate to have shower sex with.
2.
Bellamy and Echo (The 100)

This relationship was clearly borne out of their prolonged confinement in space, and the inevitable dearth of dating options that followed. Bellamy couldn't stand Echo when they left, what with her murdering his girlfriend, and then trying to murder his sister and whatnot. However, the next time we see them in a scene together he's jamming his tongue down her throat. The time jump didn't help, but they never bothered showing us why we should care about them after the fact. If the whole point of pairing them up is for the shock value alone, then they definitely succeeded because they had a lot of people reaching for a bucket to throw up in.
3.
Will and Natalie (Chicago Med)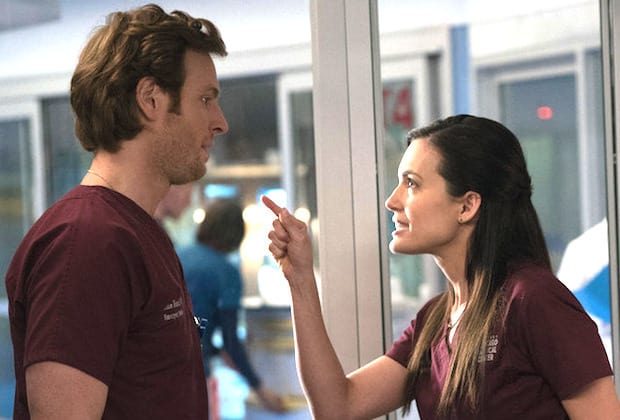 How did this relationship survive so long that they're planning on getting married? They're constantly at each other's throats over the most trivial things, and we've rarely seen them as a genuinely happy couple anywhere that isn't a hospital. Thankfully, Will was whisked away and put in witness protection before the wedding could happen, and hopefully, it never does. This may be wishful thinking, but if cupid truly has everyone's best interest at heart, he'll pump so many of his arrows into them once again, and point them in the direction of different people.
4.
John and Clarice (The Gifted)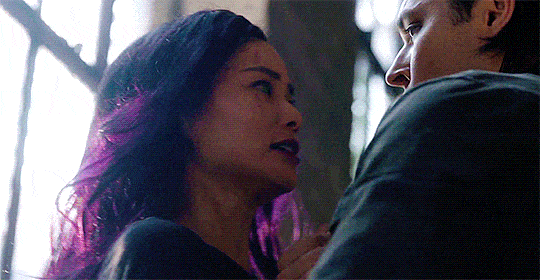 It was only a season ago that these two had such sizzling chemistry but for reasons, it's all gone now. We'll take a wild guess and say it's because of the secrets they're keeping from each other, and the fact that they can't spend a minute in a room together without getting into an argument and trading jabs, mostly about John's refusal to let go of the past. And lest you forget, these two were initially forced together after Sonya mind-raped Clarice by implanting her (Sonya's) memories with John into Clarice's mind. So, they never had a solid foundation, to begin with.
5.
Daya and Daddy (Orange is the New Black)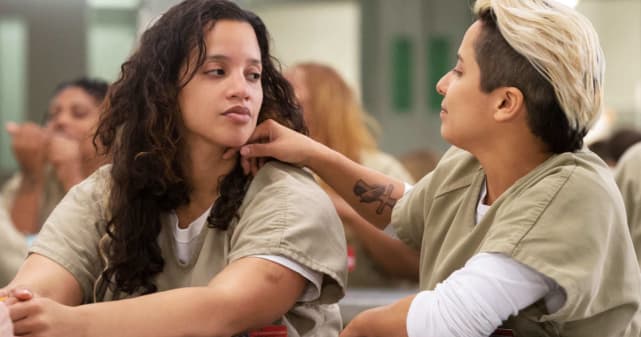 While Daddy isn't as terrible a person as she wants people to believe, she was the one who got Daya hooked on drugs and then continued to facilitate her addiction. For that reason, it'll be preferable if these two called it quits because the impressionable Daya is only going to go further down this rabbit hole that'll only end in tragedy.
6.
Ruzek and Upton (Chicago P.D)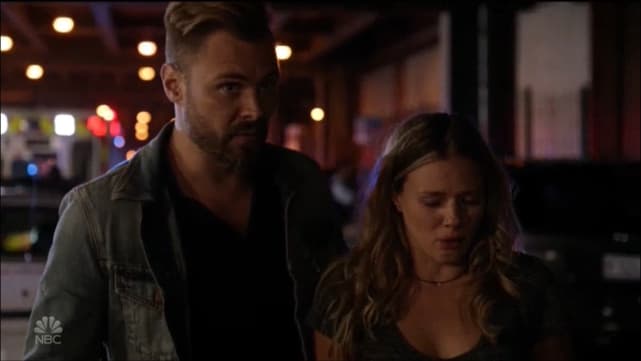 No one will consider Ruzek a Cassanova, but that guy can't maintain a relationship if his life depended on it. He has burned through more romantic interests than anyone else we know, and you kind of get the feeling the same fate awaits his relationship with Upton which, by the way, pretty much came out of nowhere. In addition, he still has eyes for Burgess, and no one wants a relationship in which only one partner is a hundred percent in. That isn't fair to Upton who would've made more sense with Halstead. And with his track record, it'll be best they have Ruzek pick his next flavor of the month from somewhere other than his workplace. That'll save him a lot of awkwardness when it all goes pear-shaped.
Wait! There's more 'Ships Of 2018 That Need To Crash! Just click "Next" below: