Talk about a big surprise. 
Titans Season 1 is almost over, and DC Universe's first-ever TV series is bringing out the big guns for the season finale. 
Dick will finally come face-to-face with Bruce, and viewers will be treated to an epic fight between Robin and Batman. 
It's the type of thing we thought would be saved until further in the show's run, but Titans Season 1 has moved along at a brisk pace and has covered a lot of ground so far. 
It all starts with Jason Todd showing up to warn Dick that Bruce is about to wage war on the Joker, and it brings it all back for Dick. 
Dick has long thought that Bruce only trained him to be a killing machine, and the two former friends will finally duke it out. 
It's unclear whether everything that happens in the trailer is a dream sequence because Titans Season 1 Episode 10 concluded with Dick rushing into the house that Rachel and her Worldkiller parents were in. 
The trailer shows The Joker, and he looks more than dead. Would the show really burn through that storyline in a matter of scenes?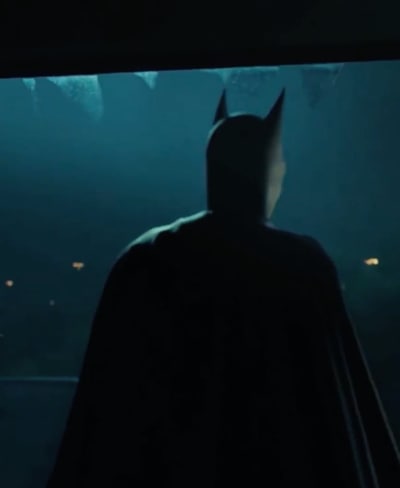 Then again, the Joker has been in several movies, and even Gotham recently, so maybe the producers are all about doing their own thing. 
Alas, have a look at the full trailer below, and join me in the comments with your thoughts on it. 
Titans continue next Friday on DC Universe. If you're an international viewer, you will be happy to know the series is coming to Netflix in territories outside the U.S. in January.