Riverdale's latest guest stars are keeping these roles all in the family.
The often talked-about but yet unseen Mrs. Gladys Jones, and her precocious daughter Jellybean, will make their first onscreen debut on Riverdale Season 3 Episode 8. Both roles are played by Gina Gershon and Trinity Likins, respectively.
Related: Enjoy UNLIMITED access to thousands of Movies and TV shows with Amazon Prime Video. WATCH ANYWHERE. CANCEL ANYTIME!
Ever since the early days of Riverdale Season 1 Episode 4, we knew that Gladys left town with Jellybean for Toledo, Ohio. They packed up their life, which left Jughead homeless since he didn't want to live with his Southside Serpent father. (Oh how the times have changed!)
Well, the absence will now be a thing of the past.
Based on the preview photos for Riverdale Season 3's Midseason Finale, Jughead is reuniting with the other half of his family. Will their dynamic feel like old times or will there be family drama?
Related: Riverdale Midseason Finale Promo: Cheryl and Veronica Go To War!
Check out the preview photos below from "Chapter Forty-Three: Outbreak," which airs Wednesday, December 12 on The CW.
Don't forget, you can watch Riverdale online via TV Fanatic to get caught up on all the drama.
1.
Gladys Jones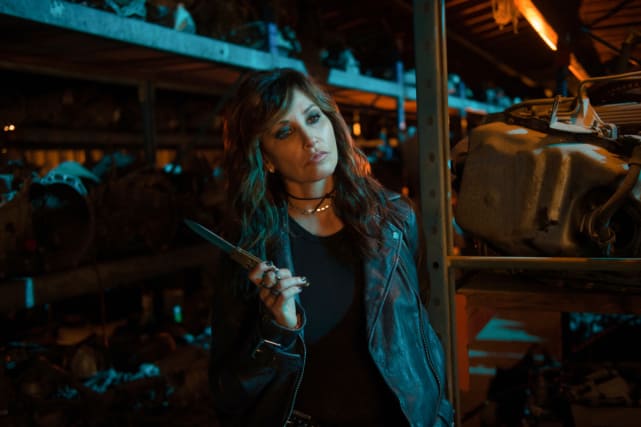 Jughead's mysterious and unseen mother will finally make her first appearance: Gina Gershon will play the role of former Southside Serpent, Gladys Jones.
2.
Jellybean Jones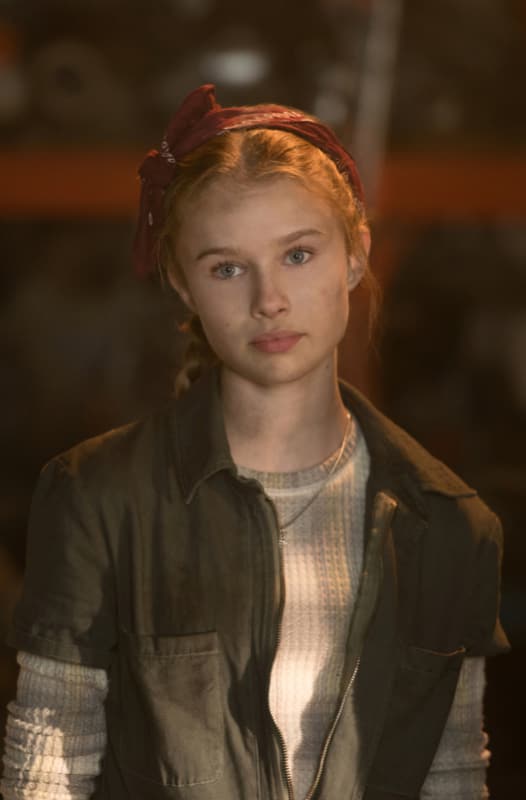 Jughead's little sister, Jellybean Jones (played by guest star Trinity Likins), has toughened up since her time away from her brother.
3.
Welder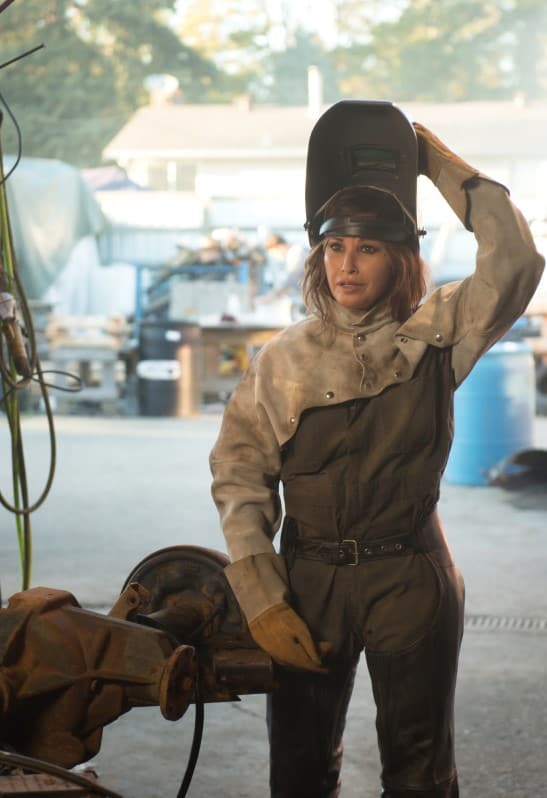 Jughead's mother has had to find work in Toledo to start her new life. It seems that she's taken a job as a welder and mechanic.
4.
Family Reunions – Riverdale Season 3 Episode 8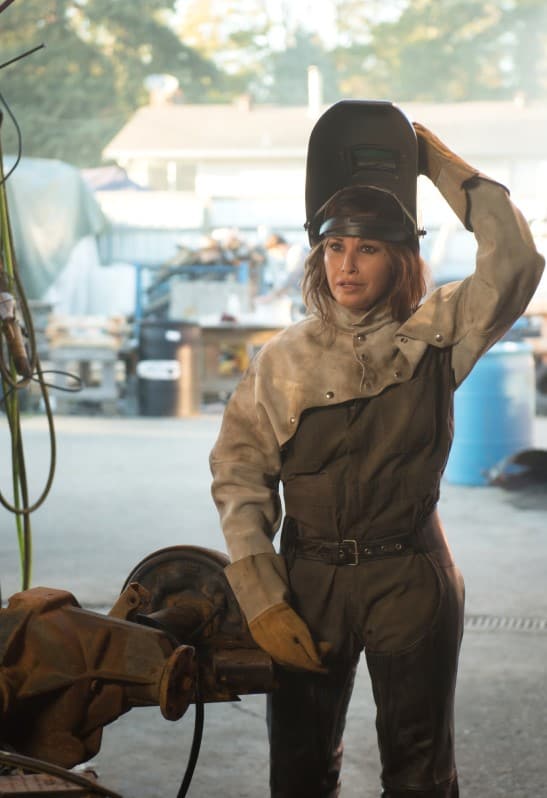 Will Jughead and Gladys's reunion be everything we hoped for? The tortured writer has been without his mother for quite some time. They've got a lot of time to make up.
5.
Sibling Sighting – Riverdale Season 3 Episode 8

Jughead and Jellybean have been distant since his mother moved out of Riverdale. Will there be any tension between the siblings during their reunion?
6.
The Prodigal Son – Riverdale Season 3 Episode 8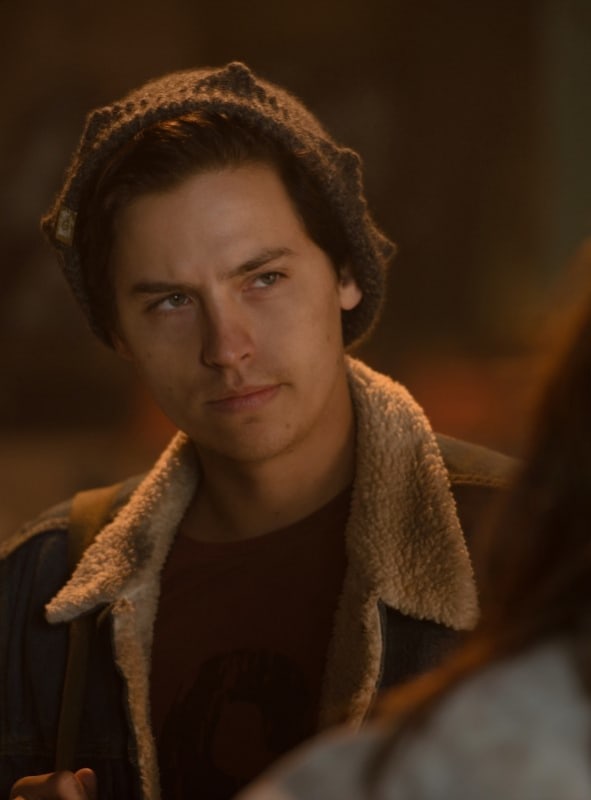 Jughead has missed how great his family was together before the Southside Serpent drama tore them apart. This reunion could be his chance to enjoy a small piece of it.
Wait! There's more Riverdale Photos From "Chapter Forty-Three: Outbreak"! Just click "Next" below: